Creative Investor Playbook
Join us for a one-of-a-kind event. Learn everything about profitable Real Estate Investing. At the first-ever real estate investing workshop that teaches MARKETING, NEGOTIATING, and SCRIPTS successful Real Estate Investors use to make creative real estate deals happen. We are making a change in the industry. Join us in New Orleans, Louisiana.
Join Us!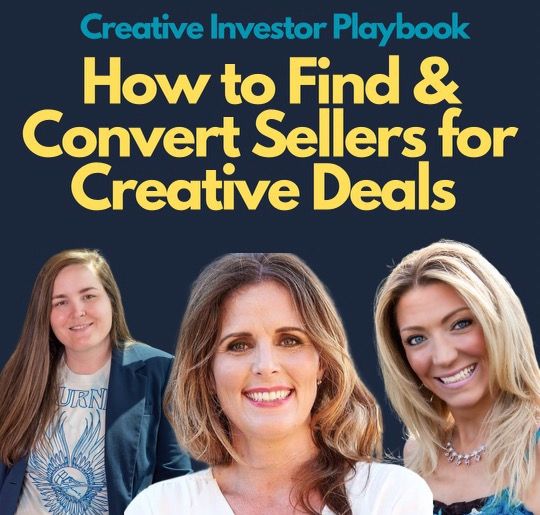 Featured in...
..........
Let's get to it!
....................

My husband and I have over 30 years of real estate investing, but it wasn't until I took the leap over a decade ago and quit my nursing job to become a full-time real estate investor that I felt the freedom and success that has grown our business to what it is today. Now I'm empowering others through online courses to do the same.
More about me
"We are so glad we decided to work with Maria. Our business has grown at a record pace. We have closed more deals working with Maria in our first year than we have in the last four years. We can't thank you enough Maria for everything. It's been crucial."
..........

Dale and Roxanne
Mother and Son
Stay Connected
....................

Join my mailing list to receive weekly tips, inspiration, and industry highlights.

We won't send spam. Unsubscribe at any time.